In this article, ListAwe would be writing on Ozain Ibadan biography, his net worth, age, education, comedy and career.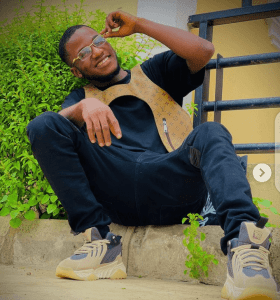 While I am sure readers of the article are itching to hear about Ozain Ibadan, we consider it dutiful to first give you some quick facts about the man.
Ozain Ibadan Quick Facts
Real Name: Hussein Mubarak Kehinde

Stage Name: Ozain Ibadan (Nepa Boys)

Nationality: Nigerian

Occupation: Comedian

State of Origin: Ibadan, Oyo state

Gender: Male

Net worth: $100,000 – $250,000
Now that we have given you some quick facts about Ozain Ibadan, let us quickly talk about who he is.
Who is ozain Ibadan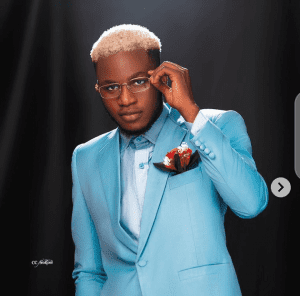 As I have earlier stated in the quick facts section, Ozain Ibadan's real name is Hussein Mubarak Kehinde. He is popularly known as one of the lead actors of the popular comedy series: Nepa Boys.
The Nigerian born and bred comedian is a native of Ibadan, Oyo state in Nigeria. This is why his stage name is Ozain Ibadan.
Ozain Ibadan's date of birth
Ozain Ibadan was born on 11th July. His year of birth as well as his age is currently unknown.
Ozain Ibadan career
Hussein Mubarak kehinde alias Ozain Ibadan started his career as an actor in the now popular comedy series; Nepa Boys. Along with Creative kamo, his comedy counterpart in the series, the duo amazed Nigerians with their mimicry of Nigerian NEPA officials.
Ozain Ibadan and Creative Kamo have gone pretty far in the entertainment career. They have been invited to many high class entertainment shows and are the ambassadors of several reputable businesses.
Recently, the duo became ambassadors of Mybtcnigeria, a bitcoin trading company situated in Nigeria.
Ozain Ibadan Education
As a young child budding for education, Ozain Ibadan attended Living seed Nursery and Primary school. After this, the comedian enrolled in his community school, Oluwa community high school where he graduated.
Nepa Boys Comedy
Ozain Ibadan and Creative Kamo are both actors in the popular Nigerian comedy series. You can watch them on YouTube.
Sometimes, the duo perform live on stage. Fans often love these moments.
Ozain Ibadan Net Worth
As of the time of writing this article, Ozain Ibadan's net worth is within the range of $100,000 – $250,000.
Ozain Ibadan Social Media Handles
If you are a big fan of Ozain Ibadan and wish to follow him, you can do so on the following platforms.
YouTube: @ozainibadan
Instagram: @OzainIbadan
Thank you for reading. Please share and comment. ListAwe loves you dearly.