Nigeria is home to one of the largest economies outside of Europe and the Americas. It is so revered in its home continent: Africa, that it is fondly nicknamed the 'giant of Africa'.
Unfortunately, despite being such an hotshot in its own continent, the image of this West African country is little to write home about.
No, we aren't talking about terrorism here even though this contributes to a large chunk of Nigeria's negative image.
Can you guess what I speak of?
No, it's also not the Herder-Farmer or violent communal clashes.
The answer is FRAUD.
Nigeria, followed by Ghana, is one of the leading African countries in the famed "Yahoo Yahoo" business. The scamming/fraud industry is so big in Nigeria that a sizeable portion of the youth are involved in it.
Some of these fraudsters/scammers live large and flaunt their ill-gotten money on social media. They are hailed by many and row with the big socialites of Nigeria.
In no particular order, ListAwe has made a list of the top 10 scammers/fraudsters in Nigeria. 
1. Raymond Igbalode Abbas (Hushpuppi)
If there's one name you've heard recently on the news, it's Hushpuppi.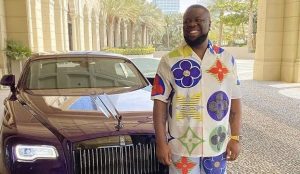 Also known as Aja Puppi or Aja 4, the Nigerian born big-boy has always been a social media sensation. Known for flaunting his wealth and showing off his incredible collections of cars and properties, Hushpuppi is like the king among fraudsters/scammers.
On social media, he was very vocal and is often known for calling out Nigerian celebrities for owning and wearing fake jewelleries and clothings.
However, luck ran out on Hushpuppi when he was arrested by Dubai cops in relation to one of the biggest fraud ever conducted by a Nigerian. Since then, there have been several cases piled up against him and it doesn't seem like he would escape jail term.
In his home country; Nigeria, the scammer is wanted by the Economic and Financial Crimes Commission (EFCC) in relation to several financial crimes.
Check out these articles you might find interesting;
2.  Saminu Kabiru Turaki
This man is the only Nigerian in this list who has served his nation in the capacity of Governor.
Serving as the governor of Jigawa state in North Eastern Nigeria from 1999 to 2007; Kabiru Saminu Turaki is believed to be the mastermind of fraud, embezzlement and money laundering.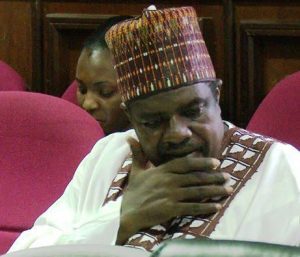 The ex-Jigawa state governor and ex-minister for Special Duties And Inter-governmental Affairs allegedly used two companies; Samtee Essentials Limited and Pasco Investment Limited to illegally siphon state funds.
The two companies, according to the EFCC, are owned by his side and Special Assistant, Sampson Okpetu.
3. Government 'Tompolo' Ekpemupolo
The Ex-Delta Militant leaders wanted in a case of conspiracy, illegal diversion of the sum of ₦34 billion belonging to the Nigerian Maritime Administration and Safety Agency, NIMASA.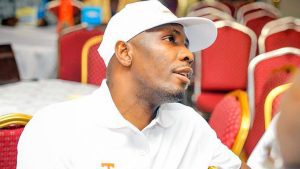 The case was filed by the Federal Government who accused Tompolo of diverting several sums of money belonging to NIMASA, totaling to about 34 billion Naira to his own personal use.
Unfortunately for the Federal Government, the case was dismissed after spending some time in court.
4. Iliasu Olanrewaju Abdul-Rauf
Alhaji Iliasu Olanrewaju  Abdul-Rauf was the former National Coordinator of the Federal Civil Service Staff with Disabilities Multipurpose Cooperative Society. He was allegedly involved in a fraud amounting to tunes of more than 1.7 Billion Naira.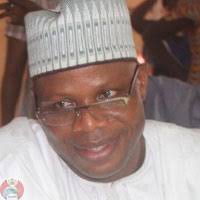 He allegedly scammed contractors into donating cash and items such as wheelchairs and crutches for non-existent contracts.
Apart from this, he is also believed to be neck-deep in human trafficking and abduction as about 14 females within the ages 11 years and 33 years were found in his house when a search was conducted there upon his arrest.
5. Abdulrasheed Abdullahi Maina
Yet another ex-government official on our list. Sounds like we are going to be having plenty of them.
Abdulrasheed is wanted for offenses bordering on obtaining money using another identity and procurement fraud.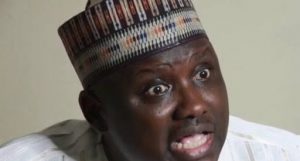 Add to this, the ex-Chairman of the Pension Reform Task Team (PRTT) is allegedly  involved in the heavily publicized 2 Billion Naira Pensions Biometric scam. You won't believe that he did this while he was Head of Civil Service of the Federation.
6. Kennedy Izuagbe
Kennedy Izuagbe is the Managing Director of Carlisle Properties and Investment Limited. Unfortunately for him, he decided to earn a bad name for himself by being involved in a money laundering activity that amounts to more than 3.6 billion Naira.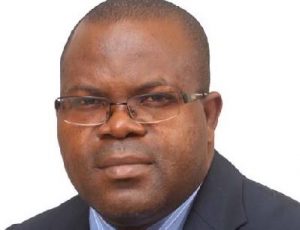 While he was being investigated for this giant fraud, the South Easterner made himself elusive and it became difficult to reach him.
Check out our top performing blog posts;
7. Abdullahi Usman Adamu AKA 'Dan China'
Dan China's crime is scamming a Chinese company to the tunes of $500,000 US Dollars.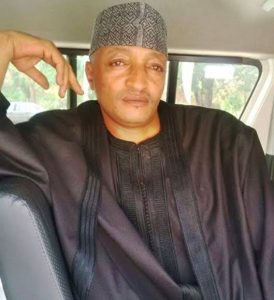 The man, through his company Guroje Mining Company received money and were supposed to supply 3000 Megatons of Lead Ore to Shengjia International (HK) Limited.
However, Abdullahi Usman refused to supply the goods and allegedly ran away with the money his company was paid.
8. Olabode Jacob O. Obayomi
Yet another company owner involved in fraudulent activities; Olabode Jacob O. Obayomi is the owner of a popular company in the capital city of Nigeria; Garki, Abuja. His company's name is Standard Chartered Securities Limited.
Jacob is believed to be involved fraudulent activities which includes; Breach of trust and Diversion of Public Funds.
Perhaps the most biggest of these activities is how he was involved in the unauthorized sale of over 251 million Naira worth of stock belonging to the Ebonyi State Government.
9. Etim Ekpo Okima
Etim's crime in summary is the stealing and issuance of did cheques.
The man is the Managing Director cum CEO of Etisko BDC located in the economic hub of Nigeria, Lagos City. His company is located on a luxurious part of the megacity: on the Lagos Island.
10. Osita Emmanuel Okereke
Finally our last and final scammer on this shameful list. Is his crime any lesser in comparison to the previous nine, we'll let you be the judge of that.
Emmanuel Okereke Osita is the DG of the National Taskforce to Combat Illegal Importation of Goods, Small Arms, Ammunitions and Light Weapons. This long-named government agency is often abbreviated as NATFORCE.
The DG is wanted by the Economic and Financial Crimes Commission (EFCC) for impersonation and masterminding criminal conspiracy. When he was arrested, he was found with bulletproof vest which are considered incriminating by the court of law.
So there you have it, folks. These are the top ten scammers/fraudsters in Nigeria. Some of them were proven guilty in the court of law, some still have pending cases and others had their case surprisingly dismissed by the court.
All in all, their activities have contributed in no small way to dragging Nigeria's image in the mud.