Hello folks, how do you do? Welcome to ListAwe; the blog that answers all your questions. In today's article, we would be talking about a new platform where you can earn money for doing something simple. I speak about Partner.Naijabeautyhair.com.
The potential of making cool cash on the internet is endless. Thanks to the many new online business is sprouting up on a daily basis, internet users get exposed to several platforms which will promise them quick money.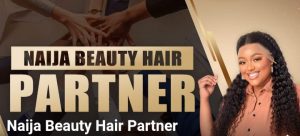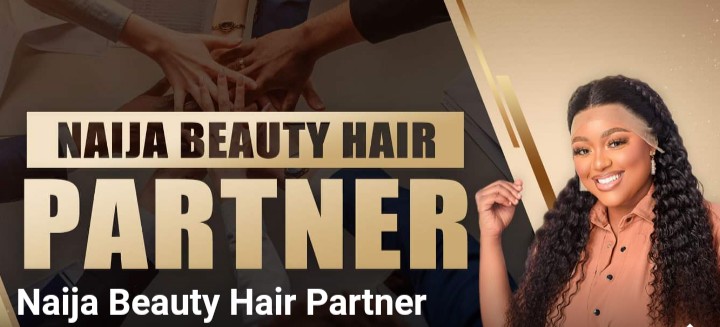 The truth is that not all this online businesses are truthful and transparent in their dealings. That is why we exist. We review sites and help you decide if it is worth putting your time and effort.
An example of an online business that promises to give you cool cash for doing very little work is Naijabeautyhair. The business recently launched a referral competition where you can benefit from. Believe me, you won't want to miss any detail in this article.
In this partner.naijabeautyhair.com review, we would debate over the status of this new platform as a scam or legit business.
In this review, we would provide answers to several questions from topics like;
What is Naijabeautyhair referral?
Naijabeautyhair withdrawal
How does Naijabeautyhair work?
Is Naijabeautyhair legit or is it scam?
Is Naijabeautyhair paying?
Naijabeautyhair referral code.
If you would be kind, we would really appreciate it if you'd share this article on social media. You will? Why thanks, mate!
What is Naijabeautyhair?
Naijabeautyhair is a recently launched business that majors in the purchase and sale of virtually all kinds of hairs, for example; weavons, hair attachments, wigs and even human hair.
One thing that has made the company so popular in such a short period of time is their recently launched referral program. In this program, Naijabeautyhair promises to pay you for every single person you bring to the platform.
While many people may not find this interesting as this isn't their ideal money making investment kind of thing; I would like to inform you that REGISTRATION IS FREE!
Another cool thing about this last one is that you don't have to perform any sort of daily tasks; all you need to do is just refer people.
Are you getting excited? Let's do a bit more explanation on how the platform works.
How does partner.Naijabeautyhair.com work?
Partner.Naijabeautyhair.com is pretty straight forward with what they expect you to do to start earning money.
On their website, they highlighted everything in a stepwise manner. As seen on their platform, this is how partner.Naijabeautyhair.com works;
Register a partner account and join Naijabeautyhair Partner Facebook group. You would get ₦3,000 for doing this.
After successful registration, we will send you your account name and password via your email.
You can promote your sharing code, invite friends to register a partner account and join Naijabeautyhair Partner Facebook group.  After he or she has been approved and has joined the Facebook group, you can
After successfully registration, you can get a ₦3000 coupon code for orders over ₦10,000, you can promote it. when somebody used your code to order, you can get the 5% commission of the order amount when your friend will get a ₦3000 discount from you. The coupon code is only active for website orders. Here is the easy order link: http://easy.naijabeautyhair.com/
You can login in your account and check bonus, when your bonus is over 20k, you can apply for cash withdrawal. (Before we approved the cash withdrawal, or you can't apply for a second time)
Fogive the terrible grammar above, they don't seem to be very fluent in English but that is not a problem, is it? After all, it's money that we are after.
What Naijabeautyhair.com is trying to say is that when you refer a person, you will get 1000 Naira as your referral bonus.
Imagine if you referred 30 people per day, that's 30,000 Naira a day! What if you refer 78 people per week, that's well over 70,000 Naira a week! Tell me, are you not interested in joining? Is this not enticing enough?
Check out these articles you might find interesting;
How do I refer people?
To refer people to Naijabeautyhair, you would have to make use of your referral link.
There is a link you are given upon registration, copy it. If you forgot about it during registration, keep calm and do not panic. All you just need to do is to login to your dashboard and you would find it.
Now, you would need to share this referral link on any social media platform you know. Make sure you entice people by telling them how much they can cash out from the platform. People love hearing about money.
Naijabeautyhair Withdrawal
Withdrawing on Naijabeautyhair is only possible when you have attained the minimum threshold of 20,000 Naira. However, this is something that can be achieved in less than a day.
Remember that one referral equals 1000 Naira and you are given a referral sign up bonus when you register through this link register through this link. Now, all you need is just 17 referrals. If you know what you are doing, you can get these referrals in just one day.
If you have however reached the minimum threshold amount of 20,000 Naira, you can go ahead to apply for withdrawal. To do this, you would need to add your bank, bank name, bank account and withdrawal amount. If the amount you wish to withdraw is more than 20,000 Naira, add it there. Once you done, click SUBMIT.
After doing all these, all you need to do is now kick back and wait for that bank alert.
How do I register on Partner.naijabeauty.com?
Click on the link http://
partner.naijabeautyhair.com
You would be asked for several personal details like your email address,
first name, last name, phone number,
Instagram ID, Facebook name, Occupation. Input all of them and click SUBMIT.
Your password will be sent to your email, you
can then login.
Naijabeautyhair Login: How to login
To login to your Naijabeautyhair account, you only need two things;
Your email address
Your password
Is Naijabeautyhair legit?
Yes! Naijabeautyhair is legit! I personally have seen several payment proofs from people who have earned from the platform. Don't full yourself and REGISTER through this link. REGISTER through this link.
Who owns Naijabeautyhair.com?
We don't know. In fact, nobody knows. The owner of Naijabeautyhair.com is anonymous.
Is Naijabeautyhair scam?
Like I previously stated, Naijabeautyhair is not a scam. It is legit. Based on personal findings and several times I have cashed out from the platform, I can't do without recommending it.
The fact is, the business makes money off the people you refer. They get to display their wares to prospective customers and believe it or not, there are certainly many people who are interested in purchasing hair products.
Thank you for reading this partner.naijabeautyhair.com review. Don't forget to like, comment and share. We love you!