Pastor Abel Damina of Abel Damina Ministry and Power City International has come out with another claim that has left listeners slightly shocked. The preacher claimed that hallelujah is not an heavenly language.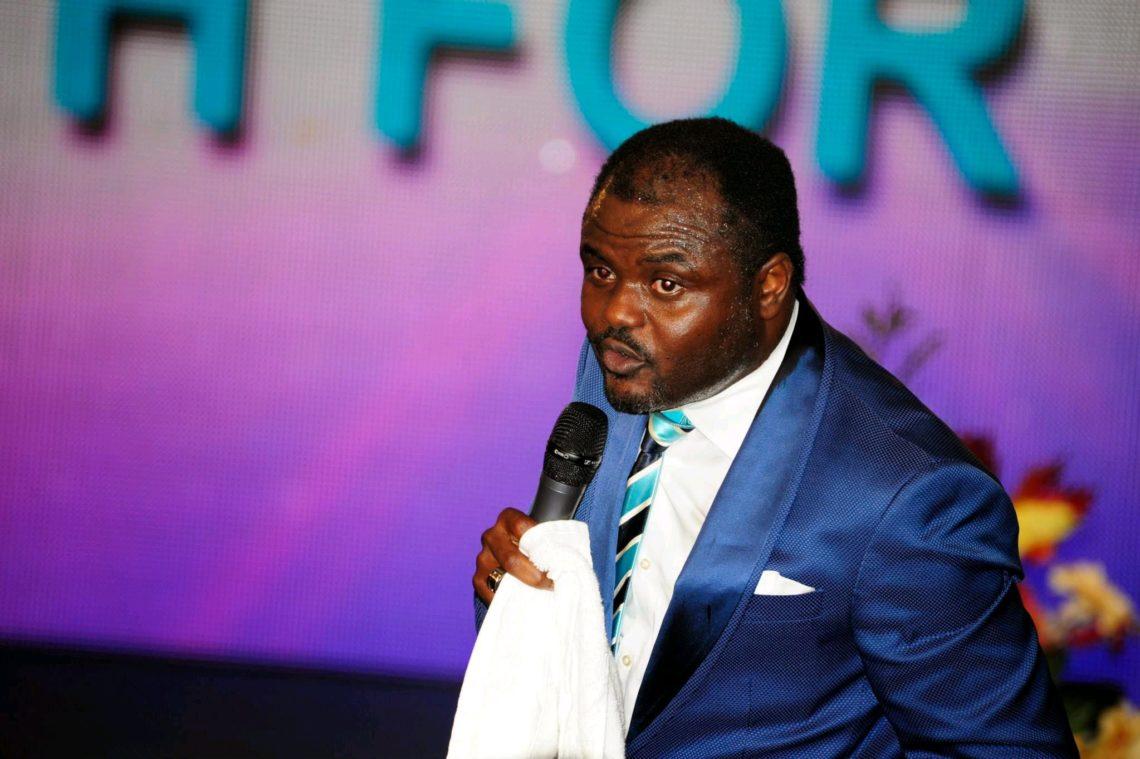 In a video that has since gone viral, the charismatic preacher was heard stressing that hallelujah is not an heavenly language several times.
The preacher said this while teaching on the topic "Who is God?". Discussing further on his claim that hallelujah is not a heavenly language, the preacher told his congregation that 'speaking in tongues' and not 'Hallelujah' is the heavenly language.
He said;
"In the days of Moses, people worship many things call God. That's why when you read the Bible, you will come across 'Lord God'. The word could mean a judge. Remember that the Bible was written within human culture.
The Bible is not an abstract book that fell from the sky. It was written based on what happened in time in the interaction between God and man, men and men, circumstances, events etc. This is because it was written in human language.
"Since the Bible was written in human language, like the way people sing in church, "Hallelujah is our heavenly language', stop that. Don't let illiteracy undress you in public. How can Hallelujah be heavenly language, what makes it heavenly in the first place? It is human language.
If you want the heavenly language, speak in tongues. Therefore, speaking in tongue is heavenly language".
Watch video below;
Check out our top performing blog posts;
Thanks for reading. Please like, comment and share this article.