Have you been searching for the best aviation schools in the world you can attend? This article has got you covered on all you need to know!
Aviation entails everything that has to do with the design and operations such as the flying of aircraft.
Since the Wright brothers successfully flew the first powered plane in the 1900s, the rate of development in the Aviation sector and an overwhelming interest has seen tremendous growth. 
Of particular interest is the economic and social growth of the Aviation Industry in society. It has made movement easier and better which has, in turn, made Tourism experience a boom in the past decades. It has also provided several job opportunities in countries around the world making Aviation an important and lucrative business. 
If you are looking to start a career or a career switch, you should try looking into a career path in the Aviation sector. Such career paths in the Aviation sector include;
Flight attendants 

Aircraft pilots

Flight instructors etc.
Nevertheless, before we unveil the list of the best aviation schools in the world, let's talk about why you need to attend the best aviation schools in the world.
Benefit Of Attending Aviation Schools
The bellow are benefits of attending an Aviation school!
It's a lucrative career: Attending an aviation school and becoming a pilot is a lucrative career. Pilots are one of the most paid workers in any part of the world.
An opportunity to explore the worLD: As a pilot, you have an opportunity to explore different parts of the world freely and without visa times. this career is a pathway, to visiting your dream country.
Having talked about these few benefits, let's discuss the best aviation schools in the world, which you can consider for your aviation training.
5 Best Aviation schools in the world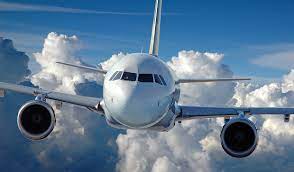 1) Emirate Aviation University 
The Emirate Aviation University (EAU) is located in Dubai.
It was founded in the year 1991 as an educational arm of the Emirate Airline Group.
Programs
They offer Bachelors, Masters, Diploma, Applied and Foundational courses in over 60 degrees ranging from Engineering, Social Sciences to Aeronautical courses.
2) Embry Riddle Aeronautical University 
Located in Dayton, Prescott, and Florida
This is the oldest Aviation University in the world. It was founded in 1926. This university was founded by T.Higbee Embry and John Paul Riddle 22 years after the Wright brothers.
It boasts of Alumni working in NASA.
Programs 
It offers programs in Applied Science, Security, Safety and intelligence, Non-destructive testing, etc.
The courses are for a duration of 9 months to 4 years.
3) Spartan College of Aeronautics and Technology 
Located in Tulsa, Oklahoma 
This College offers programs in 136 courses such as Airframe &Powerplant, Avionics, Propulsion, Ultrasonic examination, Pilot training, and so on.
They offer online courses and study can take any time from between 9 months to 2 years.
Tuition ranges from $4000 to-70,000.
4) Aeroism Flight Academy 
Located in Sanford, Florida
It was founded in 1989.
It offers a Bachelor's, master's, postmaster, and Doctor's degree in over 22 courses like Pilot training, Forklift Certification, Aeronautic management, Behavioral science, etc.
These programs run from 9 months to 18 months. 
5) United States Airforce Academy 
Located in El Paso County, Colorado
This military academy has been offering quality training to aspiring Aeronautical engineers, Pilots, etc for the past 67 years.
It offers degree programs in Flight Mechanics, Aircraft Designs, etc.
Conclusion 
The above institutions have proven to provide the best training in terms of Personal development, on-hand training, Career placement in the lives of their students.
This is by no means a slight on other institutions that provide such services and you are encouraged to do your own research.