Have you been seeking for Baylor University scholarship opportunity? We have got you covered on all you need to know and how to apply
Baylor University is known as the largest, most important Baptist University in the world and also the oldest college in Texas. Baylor was established by the Texas Baptist Education Society and was named after one of its founders, Judge R.E.B Baylor.
Baylor University was originally situated in the town of Independence before relocating to Waco in the year 1886 in which it was merged with Waco University. Baylor's business school was founded in 1923, Law school, 1857, college of medicine in 1900, got affiliated with Baylor in 1903, and relocated to Houston in 1943. And in 1969, it was renamed the Baylor College of Medicine and became an independent institution. 
About Baylor University Scholarship.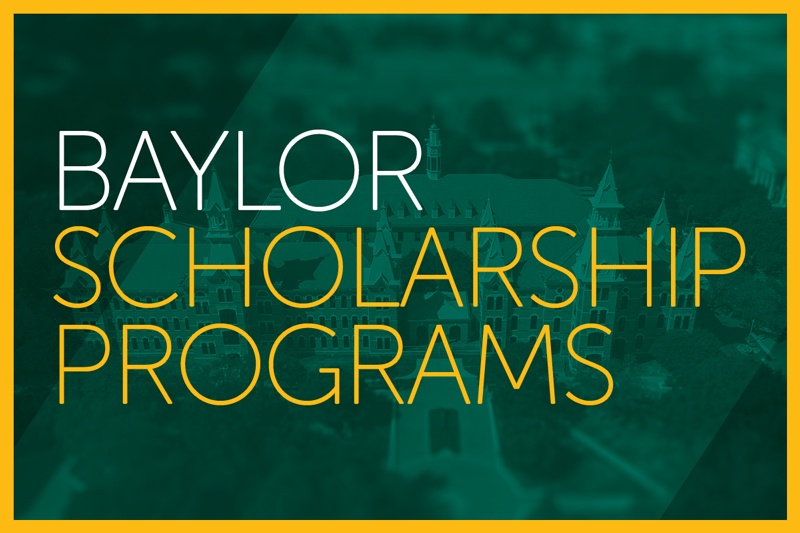 This institution offers about 160 plus bachelors, 75 masters and 20 doctoral degrees within nine academic divisions which are; The Hankamer School of Business, The graduate school, the college of arts and sciences, the law school, the Louise Herrington school of nursing, the George W.Truett Theological Seminary, the school of engineering, education, computer science, and music.
Baylor University has over 20 research centers and institutes such as the center for spatial research, the center for Astrophysics, the Quantum Optics Laboratory, space physics and engineering research (CASPER), and numerous resources and facilities in mechanical engineering and electrical engineering composite research. Baylor also has more than 150 plus laboratories and nearly 40 class and conference rooms in the Baylor science building which is over 500,000 square feet.
Baylor University Scholarship Details
Host Country: USA
Institution: Baylor University 
Level: Undergraduate, Masters, Ph.D
Award: Tuition Fee
Duration: According to the program chosen
Required Language: English Language
Eligible Country: All countries
Baylor University Scholarship Opportunity Details.
Below are the scholarship opportunities available at Baylor University. 
Baylor university Getterman Scholarships
Baylor University Getterman Scholarships are the most splendid scholarships that cover the tuition fees, room, and board, with the support of studying abroad, mission experience, and research and it is always awarded to students who compete with essays submission online and attend the Getterman scholars.
Baylor University Getterman Scholarship is a program available to a few unusual approaching students each year. Gutterman Scholarship is also open to high-performing students across the subject area, most students are interested in an integrated undergraduate liberal arts education that motivates mutual connection between the various disciplines of study, and the program is meant for highly qualified students.
Baylor university presidential gold scholarships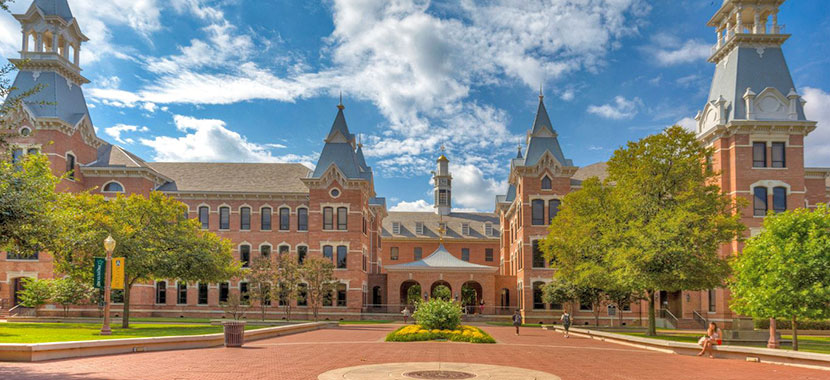 Presidential gold scholarships are one of the most essential scholarships in Baylor university which is established by the executive order of the president to honor some of the most distinguished graduating high school seniors. 
The presidential Gold scholarship covers full tuition including room fees and it is renewable for all four years of college this award is usually presented to students who lead in the top 1-2% of their high school classes.
Students who performed outrageously in their academic performances through a high score on their ACT or SAT or students who are nominated by their chief state school officer or a presidential school or partner organization are awarded a presidential gold scholarship in Baylor University.
Awards are made for a maximum of four years to students seeking their first undergraduate degree and it ranges from$16,000 to $24,000 per annum.
And for a student to maintain this scholarship renewal must be contingent.
Baylor university freshman merit scholarship
Freshman merit scholarships are scholarships in Baylor university awarded to the full-time undergraduate students who are freshmen, applications are not required since all applicants are considered for academic scholarships when they apply.
Since it requires a dedicated long-term, impressive performance to stand out as an applicant.
Also, the completed Baylor application file determines the eligibility for a Baylor academic scholarship.
Baylor university Regents gold scholarships
Regent's gold scholarships in Baylor University are awarded for graduating high school seniors planning to attend full-time enrollment long-term in pre-professional or bachelor programs with a minimum cumulative grade point average of 3.0and make good progress towards completion of your degree.
Students who are eligible for Regents gold scholarship in Baylor university are either approaching freshmen or transfer students who practicalize academic excellence based upon GPA standardized test scores and 9ther academic criteria, and must be US permanent residents, citizens, or CA dream ACT students.
Baylor University dean gold scholarships
Dean's gold scholarships is a merit-based scholarship for returning or current undergraduate students. The scholarship is to recognize the academic performances of university college students.
And for undergraduate applicants to be considered for DS in Baylor's university he or she must :
Be already admitted to a university college undergraduate degree program.

Have a cumulative 3.7GPA

And must also have completed 12 hours of UC coursework before the application deadline.
Also, a graduate applicant to be considered for DS in Baylor's university must have:
A cumulative 3.7GPA

Must be admitted to a university college graduate degree program

And must also have completed 12 hours of UC coursework before the application deadline.
Baylor university set scholarships
Set scholarships in Baylor's university are scholarships that are meant for individuals with financial needs who have performed outrageously in their academics.
Baylor university National Merit Scholarships
The National Merit Scholarship Program is an academic competition for recognition and scholarships that began in 1955. Approximately 1.5 million high school students enter the program each year.
High School students who meet published program entry and participation requirements enter the National Merit Scholarship Program by taking the Preliminary SAT/National Merit Scholarship Qualifying Test (PSAT/NMSQT) at the specified time in the high school program, usually as juniors. 
Each year's PSAT/NMSQT is the qualifying test designated for entry to a particular year's competition.
Registration for the test is by high school rather than individual students. 
These scholarships are meant for national finalists who have chosen Baylor's university as their first choice of institution when completing the scholarship application.
Conclusion 
Baylor University is one of the leading institutions in the world, which has various scholarship opportunities to encourage and promote the growth of education across the world. If you have been seeking to go to school at this university, the above are the available scholarship opportunities.