Have you been seeking International scholarships for Nigerians? This article has got you covered.
All average Nigerians ponder upon the fact that the stress in Nigeria Universities are much like indefinite strikes, the hike in prices of textbooks and other things in the school environment, due to this they will study begins to reduce, while some want to study abroad but no one to put them through.
Here are some scholarships available in European countries.
1) Swedish International scholarships for Nigerians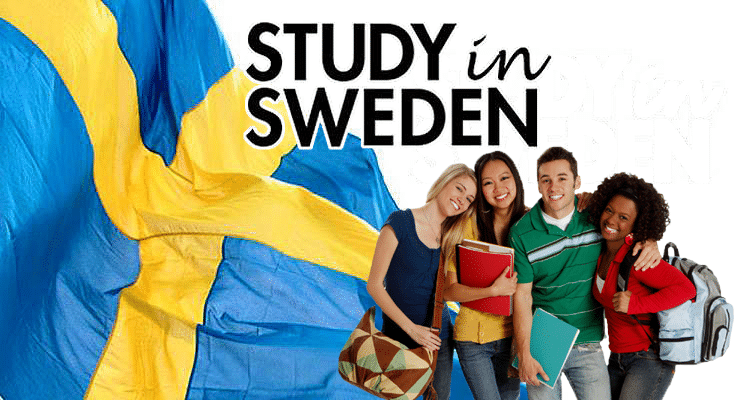 This is one of the best International scholarships for Nigerians, the gives them the privilege to soar both professionally and academically.
It is hosted by the Sweden institute and funded by the Swedish Ministry of foreign affairs. this scholarship is eligible for the master program Swedish institute scholarship for global professionals. 
This program takes 1-2years to be completed, the scholarship will be covering your tuition fee, medical insurance, and you will also be given a monthly allowance of 10,000 sek and other things.
Countries allowed to apply for this scholarship are Armenia, Bangladesh, Belarus, Bolivia, Brazil, Cameroon, Egypt, Ethiopia, Gambia, Ghana, Kenya, Indonesia, Malawi, Nepal, Pakistan, Russia, Sudan, Tanzania, Nigeria, Zambia, Zimbabwe, Turkey,e.t.c. 
 The paperwork you need for the Swedish scholarship is; your CV, letter of reference, valid proof of work, a copy of your original passports.
2) The stipend Hungaricum scholarship program 2022-23
This is one of the International scholarships for Nigerians that give students the amazing opportunity to register themselves in one of the best international Universities located in Hungary, it is hosted by Hungary and funded by the Hungarian government.
It provides a full-time and partial study in different kinds of degree levels including a non-degree program and it covers almost all fields of study.
 And it also provides a one-year Hungarian language preparatory training course which would help further the student educational studies in the Hungarian language, although the English language is also used and other languages and one of the benefits is that you can secure a job opportunity based on the competitive learned skills. 
The degrees awarded in the Hungarian scholarship are the; 
° Bachelor degree program 2-4years
°Master degree program 1-2years
°Doctoral program 4years
°One tier master degree program 5-6 years
°and even a non-degree program 1year
The benefits of this scholarship are no tuition fee for all degree programs, monthly allowance, free accommodation, medical insurance. 
The criteria needed are students from eligible countries can apply, for a bachelor degree you must have a secondary school examination certificate, a good academic performance, a bachelor degree must be available if you are going for a master degree, and a master degree for a doctoral degree while for the one-time degree or non-degree you must have a student status certificate from your country University. 
And necessary information needed is 
the online application form, academic transcript, school certificate, medical certificate, identity documents.
3) DAAD University summer courses in Germany; 
This is probably the shortest span of International scholarships for Nigerians, it takes 18days excluding the arrival and departure date, it takes place from June to November every year, it is hosted in Germany by higher education institute.
The benefits included in this scholarship are that the students involved are given a one-time scholarship payment of 1061 euros and 1236 euros for least developed regions, 100%tuition fee, and accommodation is covered by the scholarship, traveling allowances for some specific countries and health, accident, and personal liabilities insurance is given. 
To be eligible for this scholarship you need not be above 18years of age at the beginning of the scholarship, the candidate must be a student of a non-German institute, a doctoral degree, or master degree is very necessary, an excellent academic performance is needed, and you must have a German language certificate with a minimum language of A2. 
To apply the applicant needs to register on the DAAD portal and after registration, you can apply via the portal, Make sure you download and complete the application, submit all documents in German or English language, scan all documents into pdf files and upload on the portal, provide all your details; your name, date of birth, Origin, state, address, and others. complete the application carefully. selections are made due to the highest academic record.
NOTE: it is a short course scholarship that has to do with German language knowledge and regional studies.
Take a scholarship in Europe today and save yourself of unnecessary strikes, price hikes, and a delay to a better life.
The scholarship does not only have to do with the university alone, but those that also want to continue with their master's degree, doctoral degree, and the likes, Help yourself with this article to forward your education and stop sitting at home due to funds, stress, strikes, and apply for a scholarship in Europe to have a meaningful future.
4) Holland Scholarship

Holland scholarship is for International scholarships for Nigerians.
The scholarship is offered for bachelor's or master's degree programs.
 Holland scholarship covers:
5000 Euros, which you should receive in the first year of your studies.
Conclusion
Schooling in Nigeria can be quite hard because there is no such financial support. Nevertheless, with the help of a scholarship, you will be able to attend one of the schools in an international country. Let's have your thought on which of these scholarship opportunities, you will like to apply for, and let's give you th4e4 best guide on how you can apply for these scholarships.