The Different Types of Canadian Visas and Which One is Right For You; If you want to live and work in Canada, you'll need to apply for a Canadian visa.
The number of different types of visas available means it can be difficult to know which visa will suit your needs best, so we've done our best to break down the different options below and explain them in simple terms. 
We've also included some helpful tips on how to make sure your application is successful, along with answering any other questions you might have about each type of visa.
Why you need a visa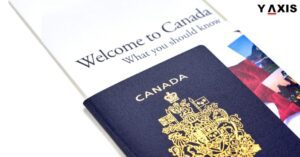 Even if you are not a citizen of another country, it's possible that you'll need to have a visa before you can move to Canada. Some types of visas will allow for permanent residency (PR), which could eventually lead to citizenship. There are many different types of Canadian visas. 
In fact, over 20 exist. Though some are country-specific, others allow for multiple destinations throughout Canada. After gaining entry into the country through one of these types of visas, there are also options for obtaining PR status. Once approved, this grants the holder the right to live and work in Canada without any limitations. 
To be eligible for PR status, however, the applicant must meet certain requirements such as being able to speak English or French fluently or having at least two years' worth of job experience in their chosen field. Otherwise, they may apply for a temporary resident permit (TRP) or study permit instead. 
READ ALSO Scholarship in Australia for African Students
These would grant them access to the country but not give them the same benefits as PR status. The choice between TRP and a study permit depends on whether they plan on attending school while living in Canada or simply planning on working full time.
Work Permits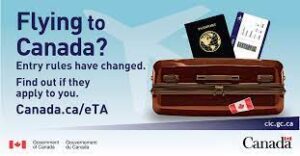 If you're coming to Canada to work, your employer will need to apply for a Labour Market Impact Assessment (LMIA) with Service Canada. Once approved, your employer will send you an Employment Offer Letter, which is a job offer that includes an employer's address, phone number and other relevant information. 
Once you receive it, you must present it when applying for a Work Permit. Other types of Canadian visas include the North American Free Trade Agreement (NAFTA), which allows qualified professionals from Mexico or the United States to live and work in Canada on a temporary basis. 
The International Experience Canada (IEC) program provides youth aged 18-35 with opportunities to come to Canada and work while they experience the country. The Global Talent Stream caters to fast-growing companies that want to bring top talent into their business but can't find them locally.
Post Study Work Permit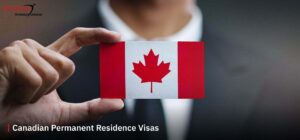 The Post-Study Work Permit Program was introduced in 2008 to allow international students who have graduated from a participating Canadian post-secondary institution to remain in Canada for up to three years. 
Students are eligible if they meet certain requirements. The work permit allows graduates to gain valuable, on-the-job experience, which can be critical for finding permanent employment once their time in Canada comes to an end. 
It also gives them the opportunity to complete any job offers that may not have been available when they first completed their studies. 
Graduates may apply for permanent residency status after having held the Post-Study Work Permit for 24 months.
Temporary Resident Permit
The temporary resident permit allows individuals who are already in Canada to remain in Canada until they can apply for a permanent residence. 
This option is particularly useful if you have recently lost your status as a temporary foreign worker or international student and want to extend your stay in Canada, but are not eligible for an extension.
 Although TRPs do not lead to permanent residence, they do allow you to remain in Canada for an extended period of time before applying for a different type of visa. TRP applications must be made from within Canada. If you're outside the country, you'll need to apply for a visitor visa first before returning. 
If you're inside the country and need to travel out of the country on business or pleasure, make sure that your passport will still be valid when it's time to return.
Spousal Sponsorship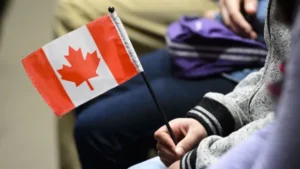 Under Canada's spousal sponsorship program, you can apply for a visa to immigrate if you have a spouse or common-law partner who is a citizen or permanent resident. 
If your spouse has passed away but was previously sponsored under a family class visa, he or she may be eligible to sponsor you under an ancestry visa (sometimes called a conjugal sponsor). 
Or, you could consider applying for a work permit which would allow you to live in Canada while working legally in the Canadian labour market. Another option might be the study permit that allows students to attend college or university in Canada. 
The temporary resident visa is usually only issued when people are coming to visit family members or friends who are citizens or permanent residents of Canada. 
These different types of visas offer different benefits and each one should be considered depending on what you want out of your time in Canada.
Self Sponsorship
This visa allows you to live and work in Canada on a temporary basis with your spouse or common-law partner, as well as any dependent children. This kind of visa is ideal for those looking to live in Canada permanently. 
To qualify, you must have a job offer from an employer willing to hire you under a certain program. If your marriage is not recognized by the government, then you can sponsor your spouse under the Parent and Grandparent Sponsorship Program (PGP). 
The PGP will allow one parent to sponsor their child who has turned 18 years old. In order to apply for this sponsorship, the applicant's parent needs to be a citizen or permanent resident of Canada.
Working Holiday Visa
If you're between 18-35 years old, have a passport from one of over 60 countries (including the U.S.), and are interested in travelling or working in Canada for a year, consider applying for a Working Holiday Visa. 
This category was created to facilitate international travel among young adults, while also encouraging cultural exchange. 
The key to success with this visa is that the applicant must return home after 12 months or risk deportation. In addition, they can only work up to 6 months at any given employer but are free to work as many different jobs as they like during their stay.