Newcastle University is a world-class institution with an international reputation for academic excellence. It is a world-leading university, advancing knowledge, providing creative solutions, and solving global problems. Newcastle University offers a variety of scholarships and funding support to undergraduate and postgraduate for UK, EU, and international applicants.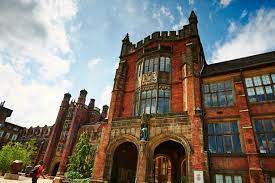 Newcastle University is among the most sustainable universities in the UK and has made great improvements in carbon management waste decrease and improved use of public transport.
The existence of the University is to find solutions to some of the world's greatest challenges, to introduce new ways of thinking, and to give students the high-quality learning and experience they need to start impacting the world. 
 SPECIFIC AIMS 
To provide excellent educational knowledge rooted in strong disciplines and improved by a wide range of experiences.

Encourage and give opportunities for multi- and inter-disciplinary events. 

Promote and maintain the academic rigor and stretch of our programs.

Challenge, inspire, care and support for the students.

Provide an inclusive, diverse, and international collective learning community.
CORE VALUES
Newcastle University has 3 core values while maintaining and building upon a long-standing commitment to equality, diversity, and inclusion.
EXCELLENCE
Enabling the staff to realize their twin ambitions of leading the way globally in their areas of research  and providing an outstanding educational experience to the students
CREATIVITY
To be  creative and innovative in finding ways that improve learning and engage with society to address global problems
IMPACT




Working and partnering with governments, industry, the creative and cultural sector, and community groups to recognize the current and future challenges faced by society and provide creative ideas and solutions that will make a difference.
WHY CHOOSE NEWCASTLE?

For students looking for a university that offers everything then Newcastle University has to be one of their top choices, no matter which subjects you are studying. As a world of, top 150 universities (QS World University Rankings 2020), the university inspires the minds of thousands of students from over 140 countries. The outstanding reputation for academic excellence and high graduate employability ensures that they are the first-choice destinations for students from around the world. 
WHAT IS NEWCASTLE UNIVERSITY INTERNATIONAL FOUNDATION SCHOLARSHIP?
The university's generous scholarships support new eligible undergraduates and postgraduate students by investing millions of pounds in financial support for students who choose to come and study. The International Foundation Scholarships are 'match funded' Joint Venture scholarships whereby 50% of the award is deducted from the foundation program tuition fees and the remaining 50% will be discounted by the University if the student successfully proceeds to their chosen Bachelors program.
FIELD OF STUDY 
There are no specific degree courses in the field of studies that the candidate needs to follow. However, the successful candidate will need to show interest in the areas of the course. The scholarship is only awarded to study subjects offered by the university. The level comprises Undergraduate and postgraduates.
ELIGIBILITY
Successful scholarship holders will be expected to:
Meet all remaining requirements for entry to their chosen course

Uphold excellent attendance and finish all work during their course

Students must have an unconditional offer for an International Foundation pathway course at  Newcastle University.
Each scholarship is worth the value of £10,000 or £20,000. The students receive the scholarship in two parts:
£5,000 or £10,000 will be deducted from the International Foundation tuition fees.

£5,000 or £10,000 will be paid towards the Year 1 tuition fees at Newcastle University.
To get the second part of the scholarship the applicant must successfully progress to a degree course at the University. The Scholarships are awarded in the form of a tuition fee discount, once successfully progress from the Newcastle program.
Applicants will be considered automatically for the awards based on their degree program application to study at Newcastle University.
All queries should be directed to:
advancementscholarships@newcastle.ac.uk
HOW MUCH MONEY IS AN OFFER?
The funds available through scholarships varies. Remember that scholarships will only cover some of the tuition fees. Applicants will still have to fund the remaining tuition fees and accommodation, insurance, visa, and other living costs in full. For more information, see the fees and finance page.
WHAT IS THE PROCESS OF APPLYING FOR THE SCHOLARSHIP?
 To apply for a scholarship at Newcastle University, you'll need to fill out the scholarship application form, and send it along with copies of the documents listed below;
The documents you'll need to provide are:
Your offer letter

Your latest academic transcript

Evidence of your English language proficiency

A one-page personal statement
The application for the scholarship is online separately from the university courses. The applicants must already hold an offer to study in the University to apply. The application will then be reviewed by a scholarship panel, and successful students will be notified via the email address provided on their application form. Any information regarding this scholarship should be sent to: scholarship.applications@ncl.ac.uk, 
BENEFITS
Newcastle University is ranked as one of the best in the world at engaging with employers. In fact, as of 2021 the university rank in the top 200 universities in the world for employability. A degree from Newcastle, provides you with so many transferable skills, from teamwork, communication skills, analytical skills, and more. When you study for a degree at Newcastle University, you can benefit from all of this and a lot more. 
In addition to all the usual benefits of completing a degree, the team can help you with developing your CV, finding work experience, mastering interviews, and much more. 
APPLICATION CLOSING DATE
The closing date for applications is 25th May 2022; late applications will not be considered. Any incomplete applications received after midnight on 25th May 2022 will be declined: awards will be based on fully completed applications received by that date.
Awards will be allocated early during the application cycle; therefore, early course applications are encouraged.