Have you ever wondered Why Classical Education is Important to Early childhood Development in Nigeria? Read further to know much more in this article.
The clique that education is probably the most thrown around statement around town. It is true that the way a person is educated affects everything that the person is in and out.
Christian Classical Education is a system of teaching not commonly used in our schools today. However, it is very instrumental in shaping the development and growth of children. At the end of this, you will learn what CCE is. Why are the benefits to the early development of your wards, what the curriculum entails, and a case study of a classical school? So let's dive in!
What is Classical Christian Education?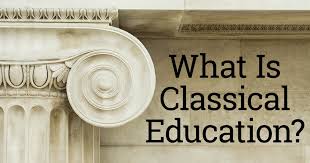 To put it simply, Classical Christian Education (CCE) describes a form of curriculum that beams its searchlight on the understanding that God is the origins of life and its effects on the worldview of the individual. It seeks to train the mind, soul, spirit, and body. It does so because it is what makes the entirety of who a man or woman is. Classical education dwells on the development of the individual as opposed to the system where it is all about getting grades not building and equipping the person for the task of living life to the fullest.
What are the Disciplines taught in Classical Education?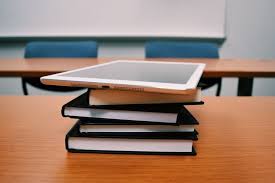 The Classic is a robust curriculum that trains the individual with the classical humanities knowledge of Life science, Theology, Rhetoric, Literature, Music, Logic, Latin, Spoken Language among other disciplines. You might be wondering if this is important to the early development of your child? Follow me to know why!
Why Classical Christian Education is important for early childhood development.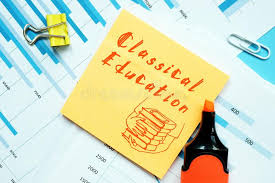 It is a clique that education is meant to build character, intelligence and help the individual become a solution provider.
A child is a blank space (Tabula Rasa) so it is crucial what is written on the child. For parents who enjoyed the days of sound education, you will agree with me that there is a lot to be desired in our education today. 
This is why CCE is important for your child to be trained in the system that made you who you are today. It trains your child, at the young stage to be able to reason, they become conversant with traditional thoughts and philosophy. 
Imagine your kids conversant with the works of Aristotle and his contemporaries. The crux of CCE is to solidify your child in theology. 
The child comes to know God for himself or herself. They know who made the world, why he made it, and how that affects the rest of their lives. 
It helps own a greater sense of moral values, not because of the values themselves but because of the origins of good at an early stage. 
This will produce people who are not moved by superficial values, raise kids with sound thinking caps who can solve problems because they know the root problems, and can offer long-lasting solutions because they know the logic to work through our complex societal issues.
Benefits of Classical Christian Education to the growth of a child at their early stage.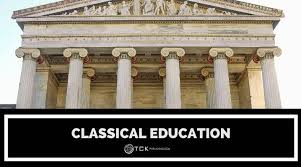 It makes your kids way smarter than the average curriculum student. Our education is good but is it good enough for your child? I think not. Classical education gives your child a step ahead of their contemporaries. Education is not the competition but giving your ward the right education should be the goal of every caring parent, so why not do yourself a favor and get your child a classical education.
You will be amazed at how your child thinks. Imagine your kid reasoning like Jesus, Shakespeare, Apostle Paul, Longinus, and Horace. Imagine your baby girl, knowing the classics of the Bronte sisters, Jane Austen, and all the male authors too. Imagine your child amazing you by the solutions they bring to your house. This should move you to give your child that classical Christian education at the early stage.
Your child will be an avid reader

There is a saying, train a child in the way he should go and he won't depart from it. The reading culture among kids is reducing due to tech advancement. The tech is not the problem however, training is. Classical education teaches your child to evolve without throwing away the good old values like reading. Classically educated kids stand out because they know that a phone is not a distraction but a plus. They have access to the world's archive of information, they know how to sift the junk and get the best of everything. They know the value of reading books and they don't allow an ideological Fahrenheit 451 to affect their mentality.
Solution Providers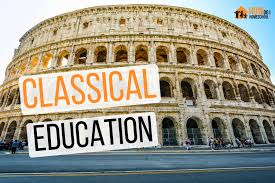 It is only a person with a holistic view that can bring lasting solutions to the world. The prevalent issues in the world linger because the kind of wisdom to solve them cannot be found in the way modern education seeks to solve them. It is necessary that a better approach be used to solve them. Giving your kids a classical education makes them able to see things not only at the surface but also from the roots. The first step to solving the problem is not just knowing it, it is knowing its root cause. With wisdom, logic, history, philosophy, science, theology, and other humanities, kids can have a holistic way of viewing the issues from their root cause so they deal with them once and for all.
It sets your child's moral compass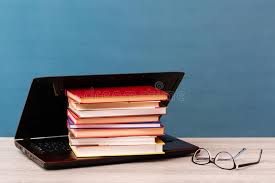 Martin Luther King said that intelligence plus character-that is the goal of education. A child with a good moral compass in their hearts will always make the right decisions. This will lead to a drastic reduction of vices in our society. Classics don't teach children morality alone, It teaches them the reason and logic behind it. They know the origins of evil and good and they are the originator of all good, thereby they are very conscious of what they do and do not do. 
How cool is that? Imagine your ward, being a pillar of solid moral at a young age, tell won't you be proud?
Giving them a good moral foundation early is as important as saving money for their future. This is not an investment to mess with.
An Example of a Christian Classical School that trains the future from early childhood.
The Reformation Wall Classical School is on the north side of the Plateau. This classical school is a typical example of a school invested in holistic growth at the early stage.
This school has a robust and holistic classical curriculum to help your child reap all the benefits of the curriculum. Parents who have their wards in our institution know that their wards have become better for it.
One of my visits to the school premises to see for me, and changed my mind. The tutors are classically trained and therefore are equipped to teach the students the best that there is. These teachers are mind builders and they help set the foundation to an early childhood of sound reasoning and intelligence not found anywhere except here. The school's library resources give young minds the best of classics to read. These kids are able to understand, analyze, interpret these books with clarity and apply it to their lives and use them to solve complex issues.
These are some of the reasons why the early development of the 21st-century child is safer in the arms of classical education than other forms of learning out there.