Houses believed to belong to Tivs in Keana and Doma Local Government Areas of Nassarawa State were allegedly burnt down by herdsmen.

Barnabas Zayol, President of Tiv Youths Organization in Nassarawa confirmed the authenticity of the report. He confirmed this while he was in the capital city of Nassarawa, Lafia.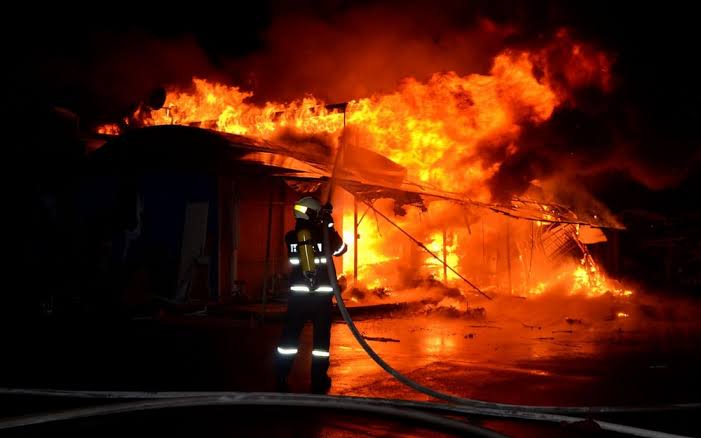 He said that numerous houses were burnt down in the areas. He said that many of the houses belonged to farmers of Tiv ethnicity who have been chased out of their communities by suspected herdsmen.
On lengthy discussion with the Barnabas Zayol, the president of the Tiv Youth group gave names of the towns after by the attack. He said Ategher, Avewua, Ugbele Aondokaa, Ikper, Gborgyo and Uluwa Kwanankele were the names of the towns ravaged by the intentionally set fire.
Zayol pleaded with the government to do something about the case which is becoming somewhat of a norm. He said, "these herdsmen have chased us out of our villages and the houses we laboured to build have been burnt down."
Mohammed Omedufu, a representative of Keanu constituency in the state House of Assembly said some soothing words to calm the victims. He assured them that the Nassarawa State government would definitely do something about the incident.
In his words, Omedefu said; "It is an unfortunate situation and also a bitter experience that never speaks good of us as a people. But God has His way of testing our faith. I will only appeal that my constituents should be patient because the government will do everything possible to restore normalcy in the affected areas."
Keanu was not the only local government affected by the attack, Doma too was involved. A representative of Doma constituency, John Osewu, like his counterpart, Mohammed Omedefu assured victims that justice would be served. He said security agents have been drafted to the affected areas so as to restore normalcy and prevent violence from breaking out.
In addition, Osewu confirmed that meetings have been scheduled with victims and traditional rulers with the aim of finding a lasting solution to the menace.
Please follow and like us: