45 northern youths were arrested in Okitipupa LGA area of Ondo on Thursday. They were arrested by members of Amotekun Corps, a security outfit found in several states of South West Nigeria, including Ondo.
It was gathered that the youths who were being transported in a truck were intercepted in front of Okitipupa Army Barracks on Thursday. They were caught at 10PM and were taken to the capital city of Ondo, Akure.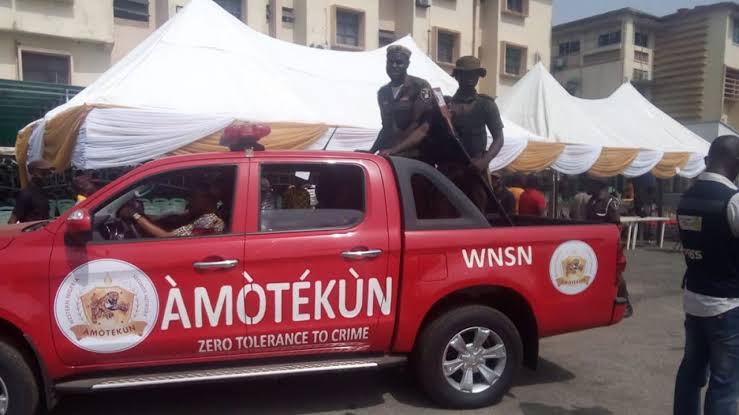 Locals of Okitipupa where the incident occurred expressed concern and relief regarding the incident. They believed the northern youths came down South to wreck havoc.
An eyewitness explained how the incident transpired. He said that some of the youths, who he claimed were Fulani jumped out of the truck and ran into the town when they were accosted. However, 45 of them were arrested by the Amotekun Corps who were swift to react.
When they were interrogated, they claimed the reason why they were here was to undergo military training in the barracks. The Amotekun Corps then took then away from the town.
Mr Igbekele Akinrinwa, Chairman of Okitipupa Local Government Area, confirmed that the northern youths were transported by an indigene of the town. He has since been apprehended.
The Public Relations Officer of the state police command said that the commander at the barracks confirmed that the northern youths had lied. The commander said he did not receive any directive to receive them for military training.
Please follow and like us: