Reno Omokri, popular Twitter personality has taken to his official Twitter account to advise his audience on what to choose when they have the option of buying an house or driving a new car.
The man who is very vocal on Twitter often talks about bad governance. He is also known for sporting the FreeLeahSharibu hashtag on Twitter.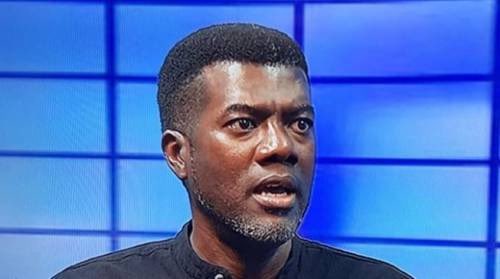 Reno is the former spokesperson of ex-president of the Federal Republic of Nigeria, Goodluck Ebele Jonathan. He is also a lawyer and a pastor. He is popular on Facebook for talking about controversial topics that include relationships with God and man, politics and social life in general.
Taking to his Twitter account, the former government official educated his audience on the certain things that are wrong to do when one does not have an house of his/her own.
In Reno's opinion, want and need are two different things. He believes need should be given priority over want. He used the sad examples of many celebrities who today are begging to survive. He attributed their situation to their inability to differentiate their need from their wants.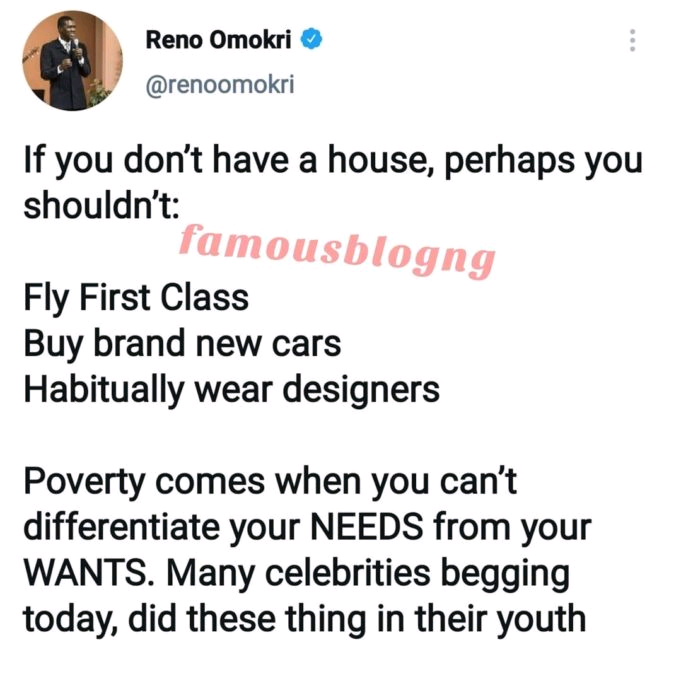 He tweeted:
"If you don't have a house, perhaps you shouldn't: Fly First Class Buy brand new cars Habitually wear designers Poverty comes when you can't differentiate your NEEDS from your WANTS. Many celebrities begging to"
Check out our top performing blog posts;