Herders attack has claimed the lives of five people in some villages in Gwer West LGA of Benue State on Friday.
Several locals who witnessed the incident said the herders who were carrying arms first attacked Ahume Village. There, they were dislodged by troops who have been stationed to prevent these sort of attacks.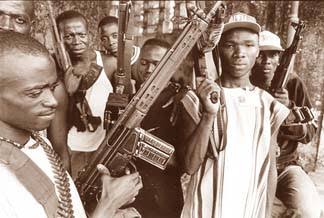 A witness who is identified as Aver claimed that the attack began in Ahume Village. Immediately a distress call was made in Ahume Village, troops stationed in Kula Village were alerted.
Immediately they learnt about this, the herders focused their attention on another village, Tse-Nyarei where they injured a pregnant woman and killed five other people. They also injured several other people.
Aver added, "many others were injured. The soldiers followed and met the bandits at the river bank on the border between Benue and Nasarawa states where they exchanged fire with them. They however crossed the river and escaped into Nasarawa State."
It is believed that some of the armed herdmen escaped with gunshot wounds when troops of Operation Whirl Stroke chased them to the border of Benue and Nasarawa while engaging them in a gun duel.
Five dead bodies were recovered by security agencies. One pregnant woman and three other people who survived with severe gunshot wounds were rescued alive. It is believed that many people are still missing.
The injured ones who were rescued have been taken to the hospital while the corpses have been taken to the Morgue.
Please follow and like us: