A lady has taken to her Twitter account to voice out what she experienced at the hand of her girlfriend. She accused the unidentified lady of stalking her via text messages.
The lesbian, identified as @Stormy on Twitter shared with the public pictures of bruises she got from the physical abuse her female partner inflicted on her the night before.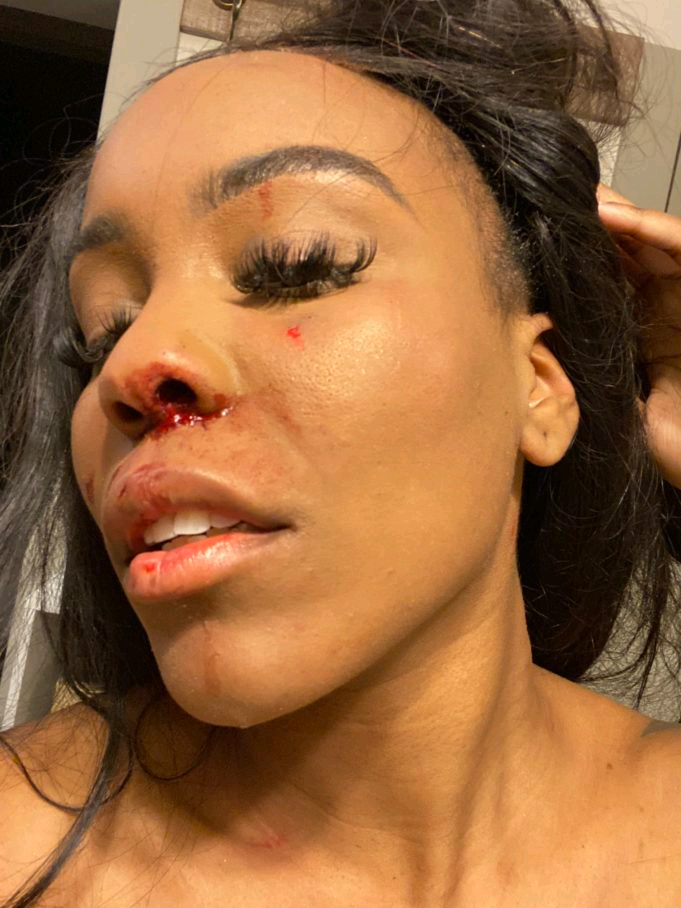 In a short tweet, she noted that domestic violence occurs in all kind of romantic relationship even the kind she fancies— same gender relationship. She effectively contributed her quota to reducing the general belief that same gender relationship do not encounter episodes of physical abuse.
She tweeted;
"Domestic violence is real . Especially in same sex relationship. And it isn't addressed enough. Lastnight I experienced something no woman should ever have to experience . My face and neck are bruised cut and I was beaten. I am still in shock.
If anything is to happen to me . I would also like to add I am being stalked and or harassed via text messages .
This is not the first incident . She has beaten me before on April 13/14. She has a pattern of violence & has done this to several previous partners. She lived in my house & I took care of her since I met her. Done writing about this…"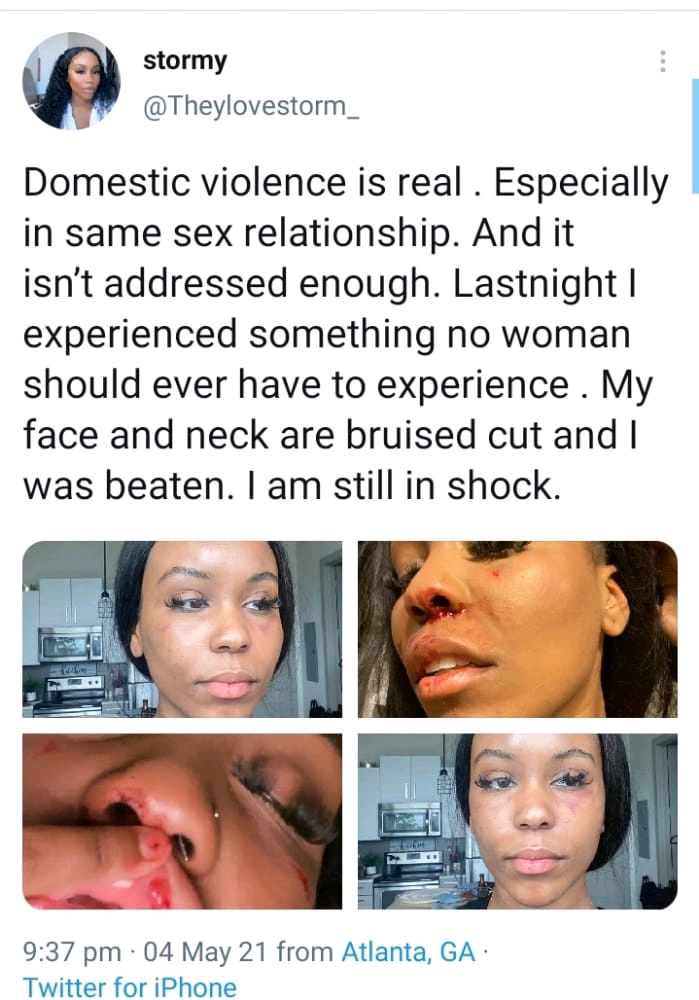 According to @Stormy's post, her female partner had previously abused her physically. She gave a precise date which was April 13/14. Also, the lady confirmed that her abusive partner had also physically her previous partners.
She lamented about her girlfriend, recalling how she took in her and care for her. She made no mention of what led to the domestic abuse but asked for the unidentified lady to be held accountable if anything happens to her.
Check out our top performing blog posts;