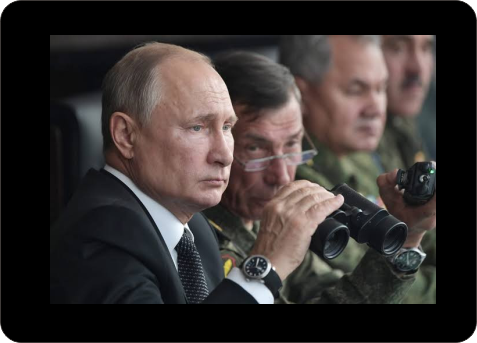 Russian President, Vladimir Putin has cautioned the US and NATO not to cross a "red line" with Russia and censured what he called an upset plot against the Belarus government.
Talking in his yearly condition of the country address on Wednesday, April 21, Putin asserted that the West shouldn't misinterpret Russia as pressure mounts over a potential Russian intrusion of Ukraine and Russia's imprisoning of Putin pundit Alexei Navalny.
President Putin said Russia needed great relations with all nations, yet there were steady endeavors by Western forces to "single out" Russia.
"We would prefer not to sever ties, yet in the event that someone deciphers our sincere goals as shortcoming our response will be hilter kilter, fast and brutal."
He said: "We'll choose for ourselves for each situation where the red line is".
On 17 April the Belarus government reported that they had thwarted a plot to kill President Lukashenko.
Russia's Federal Security Service (FSB) said it had confined two Belarusians supposedly associated with the plot.
Putin backs Belarusian President Alexander Lukashenko, who faces immense resistance and Russia guarantees the death endeavor was supported by the US.
The announced upset endeavor comes after Belarus president Lukashenko guaranteed re-appointment a year ago, in a vote broadly denounced as manipulated.
Resistance pioneer Svetlana Tikhanovskaya has been banished from that point forward and the US has set a few authorizations on the Belarus government and Putin says the US is weaponizing its utilization of approvals.
In his discourse Mr Putin said that "the West didn't consider Belarus or Ukraine, when the Maidan occasions were going on there". Putin was alluding to mass fights in Kyiv's Maidan Square in February 2014 thG prompted favorable to Russian President Viktor Yanukovych escaping to Russia.
"The coordinators of any incitements against Russia will lament [their actions] in a manner they never have," Mr Putin cautioned.
Check out our top performing blog posts;